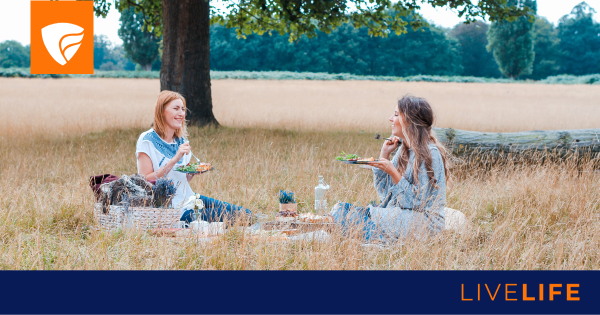 September 08, 2021
Amazing Secrets to Tone Down Burnout Through Food
For most people, work is one of the most common causes of burnout, along with personal problems. The tasks and responsibilities slowly pile up and stress begins to creep in. Over time, the accumulated stress can lead to burnout which causes physical and mental problems, and bigger implications if not caught early. One of the easiest and most viable ways to alleviate burnout symptoms comes from simply eating nutritious foods.
Regency for Expats hires professional nutritionists to help and guide its members towards a healthier lifestyle. Virtual consultations are offered to members to accommodate their needs wherever they are situated.
Loss of appetite, fatigue, a weakened immune system, and body aches, to name a few of the many physical symptoms of burnout. The psychological effects of burnout show up in the form of anxiety, withdrawal from society, lack of interest in completing tasks or taking on responsibilities. It's normal to experience burnout a few times in your life. That's why Regency's experts have revealed their amazing secrets on how to manage burnout through food.
Mindful eating
To eat food without appreciating its existence is a waste. Food is perfectly made and meant to be appreciated and enjoyed by everyone. Mindful eating does not mean you have to be deliberate and extra careful about what you eat. Instead, you need to appreciate the food that is served to you and eat it slowly. This gives your digestive system enough time to process the food. Also, you will not feel overwhelmed and will be able to complete tasks better. Stressful, mindful eating can slowly help your mind get back on track and help you complete tasks better.
Know your diet
Establishing a diet can help you maintain a routine. Cooking at home instead of relying on take-out food can help you rethink and put together your meals from scratch. When you know what you are cooking, you can be aware of what you have in your diet. After eating the meal you just made, your brain releases the hormone dopamine, which makes you feel satisfied and proud of what you have created. It is best to consult a nutritionist who can advise you and help you create a diet plan that fits your lifestyle.
Learn about complex carbs
Eating oats, grains, vegetables, fruits and beans are just a few of the many complex carbohydrates that release serotonin. This hormone helps relieve stress so you can still eat good, healthy foods. Incorporating complex carbohydrates into your diet can help you stress less and have a more productive day. Regency for Expats' hires professional nutritionists to help its members learn different types of carbohydrates that fit their lifestyle and diet.
Outsmart your taste buds
There are times when you crave something unhealthy. Tricking your taste buds is one way to feel satisfied, even when you are eating something your taste buds think they like. Always have a healthy snack with you to satisfy random cravings. A pack of almonds, carrot sticks, or dried fruit are good snacks to trick your taste buds.
Satisfy your Cravings Without Compromising Your Health
Living an active lifestyle, being conscious of your diet, knowing your caloric intake, and getting enough sleep are just a few of the many ways to satisfy your cravings without compromising your health. This is a "cheat sheet" to help you eat what you like and mitigate food burnout.
Recognise what your body is asking
Stress triggers hunger. To manage this, it can be helpful to recognize what our bodies want and how we respond to stress. Too much stress leads to burnout, and burnout can affect many of our daily activities. Recognising if we are hungry or bored can help change our eating patterns and be more mindful of how we react to stress.
Regency for Expats hires fully qualified, professional Fitness Trainers and Nutritionists to help its members lead a healthy life. Providing virtual access to our professionals 24/7 wherever they are on the globe as part of their Health Benefits.
For more information, you can send us an email at [email protected].
With its firm commitment to service and excellence we are
proud to say we work hand in hand with this reputable company.
- Medilink
Simple, straight-forward, very efficient.
- Global Health Insider Article
The only company offering full support when other companies aren't.
- The Thaiger
Rated highly for customer-focused approach.
- ExpatGo